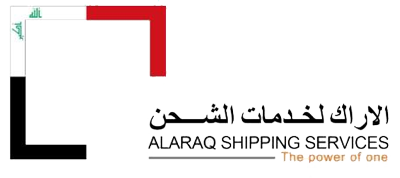 The services of IRAQ-LOGISTIC encompass every aspect of trade with Iraq, especially the management of the complex paperwork that accompanies every transaction. Therefore, a consortium of independently owned and operated logistics companies that have long experience in this market and are strategically located in the neighbouring countries of Iraq and within the territory of Iraq has been established.
ALARAQ SHIPPING SERVICES
was established 2016 by the Consortium in Iraq to provide logistics services and requirements for flexible and tailored solutions for the Iraqi market combining global worldwide networks and local regional experience.
The expert services of Iraq-Logistic cover:
Technical advisory services.

Consulting services.

Customs clearance and documentation.

Project management, distribution and warehousing.

Cargo inspection and off-loading supervision.

Security.

Cargo routing and transhipment via the Eastern Mediterranean Ports, Black Sea, Arabian Gulf, Port of Aqaba, Umm Qassr and Basra.

Airfreight consolidations.

Containerized ( FCL/LCL).

Heavy-lift and special load handling.

Overland truck services, Reefer, Freezer and Thermo services.

Overland Groupage services.

Project Cargo.

Break Bulk.

Ro-ro services.

International Removals .

Any specific services to customer requirement.